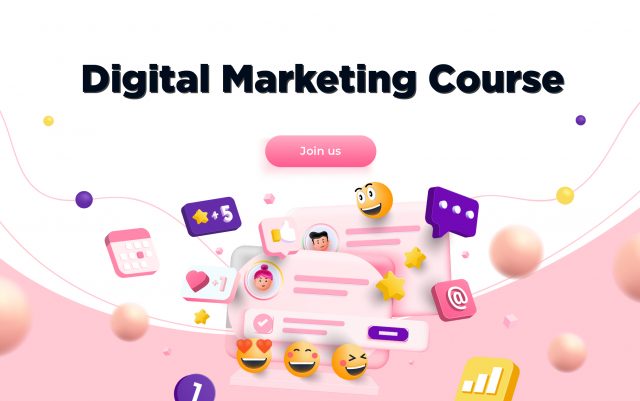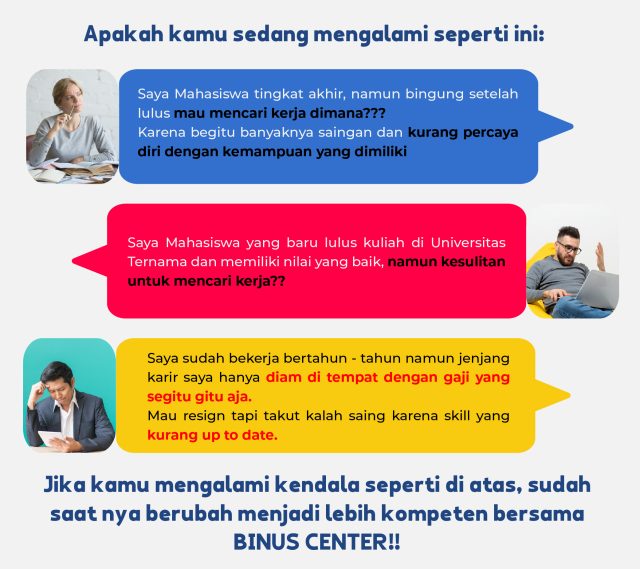 Apa Itu Digital Marketing?
Menurut Neil Patel, yang merupakan seorang ahli digital marketing dan entrepreneur, digital marketing merupakan tindakan menjual produk dan layanan melalui saluran di internet yang berbasis digital, seperti SEO, media sosial, aplikasi, email, situs web, blog, push notification, dan sebagainya.
Kegiatan pemasaran digital produk atau layanan dilakukan menggunakan saluran digital dengan memiliki tujuan utama yaitu untuk menjangkau audiens yang aktif di dunia digital dengan lebih cepat, tepat, efektif, serta efisien. Jika dibandingkan dengan pemasaran konvensional, saat ini Digital Marketing lebih banyak diminati oleh perusahaan, baik untuk membangun brand ataupun memasarkan barang dan jasanya. Digital Marketing dinilai memiliki ROI (return of investment) yang cukup tinggi, dengan biaya yang lebih rendah namun mendapatkan hasil yang lebih memuaskan.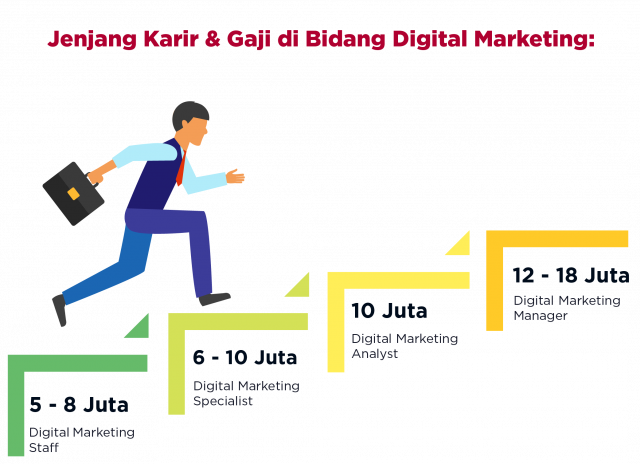 Bidang Karier Digital Marketing
SEO Specialist

Content Writer/Copywriter

Social Media Marketing

PPC (Pay-per-Click) Specialist

KOL (Key Opinion Leader) Specialist

Digital Marketing Consultant

Introduction to Digital Marketing.
Fungsi Organik & Non Organik di Digital Marketing.
Search Engine Optimization (SEO).
Facebook & Instagram Ads.
Marketplaces Ads.
Tiktok Ads.
Linked Ads.
Project Presentation.